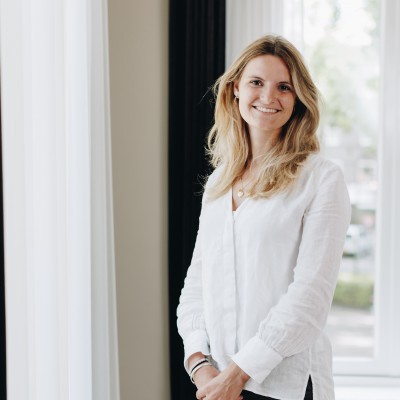 Neem contact op met mij
T: +31 6 21 29 19 17
Michelle Coster graduated in criminal law from the Free University of Amsterdam. During her studies, she focused on Human Rights and Criminal Law as an extracurricular subject. Her master's thesis was on the rationale for punishment, and opposed the current rising trend towards demanding longer prison sentences, and was published in the top writers' section of the Nederlands Juristenblad (Dutch Law Journal). She speaks English, German and Spanish, apart from Dutch.
Experience
Before becoming a lawyer, Michelle worked as a legal assistant in the Criminal Law division of the Amsterdam District Court. She has been a member of the Supervisory Committee of the Schiphol Detention Centre since 2018. For years, Michelle has been doing volunteer work on behalf of those serving life sentences. During her studies, she gained experience at two renowned Amsterdam criminal law firms and at the Council for the Administration of Criminal Justice and Protection of Juveniles (RSJ).
Michelle is a member of the Forum for the humane enforcement of life sentences and the Supervisory Committee of Schiphol detention centre.
Vision
During her studies, Michelle maintained a broad orientation within the field of criminal law. She knows the ins and outs of the legal system and is capable of bringing any criminal case to an effective conclusion. Through her inspired and creative way of working, Michelle is committed to the cause of her clients. In this context, it is extremely important to deliver high quality and customised work. Michelle has a particular focus on criminal cases in general and on penitentiary law.
Educational and training background
Amber Schollaardt holds master degrees in administrative as well as criminal law. Amber completed her master's thesis on criminal and administrative law enforcement under the European blocking statute. Her master's thesis in administrative law dealt with improper conduct as a ground for denying licence applications. At Kuyp Baar Advocaten, Amber is the lawyer to approach, primarily for assistance in cases relating to administrative law and licence applications, particularly in cases where clients are experiencing problems with the BIBOB test. She also handles many Certificate for Conduct cases. This is where her background in criminal and administrative law proves extremely handy. She speaks English, German and French, in addition to Dutch.
Publications & Articles
M.C. Coster, 'Strafmaat uitgebalanceerd?', Nederlands Juristenblad, 13 januari 2019 (NJB)
Additional Positions & Memberships
Specializations
Michelle Coster has registered the following legal area in the register of legal areas of the Dutch Bar Association:
Criminal law

This registration obliges her to obtain ten training credits in each registered legal area in accordance with the standards of the Netherlands Bar every calendar year.
More information can be found via this link: registration mr. M.C. Coster
---