Maud Kloosterman
| Lawyer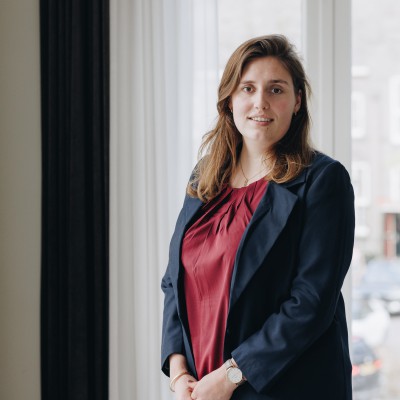 Neem contact op met mij
T: +31 6 45 31 60 75
Education
Maud Kloosterman graduated in both criminal and civil law from the University of Amsterdam in 2018. After being sworn in as a lawyer in 2020, Maud chose to continue her training in both criminal and civil cases.
Experience
During and also after her studies, Maud gained extensive experience as a legal assistant at criminal law firms in Amsterdam. As a lawyer, Maud was able to immerse herself in both civil and criminal practice. Partly due to her (administrative and legal) voluntary work in Amsterdam Zuid-Oost, Maud gained a lot of knowledge in the different living environments and visions people can find themselves in.
Vision
Where appropriate, a criminal case also involves a civil law aspect. Maud finds it important to connect these components and - if the case requires it - will look at and handle these cases through civil-law eyes. With empathy, time for the client and straightforward communication, she fights for the best result for her clients.
Additional Positions & Memberships

Member of the Dutch Association of Young Criminal Defense Lawyers (link)
Specializations
Maud Kloosterman has registered the following legal area in the register of legal areas of the Dutch Bar Association:
General practice
This registration obliges her to obtain ten training credits in each registered legal area in accordance with the standards of the Netherlands Bar every calendar year.
More information can be found via this link: registration mr. M.C.E.A. Kloosterman
---