Maud Kloosterman
| Lawyer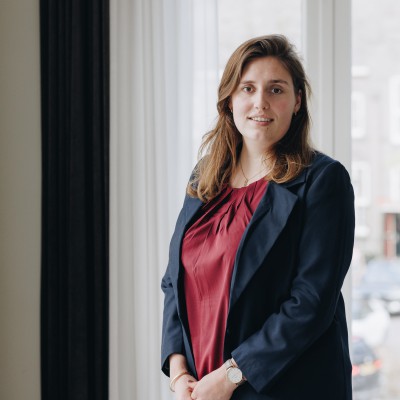 Neem contact op met mij
T: +31 6 45 31 60 75
Education
Maud Kloosterman graduated in both criminal and civil law from the University of Amsterdam in 2018. After being sworn in as a lawyer in 2020, Maud chose to continue her training in both criminal and civil cases.
Experience
During and also after her studies, Maud gained extensive experience as a legal assistant at criminal law firms in Amsterdam. As a lawyer, Maud was able to immerse herself in both civil and criminal practice. Partly due to her (administrative and legal) voluntary work in Amsterdam Zuid-Oost, Maud gained a lot of knowledge in the different living environments and visions people can find themselves in.
Vision
Where appropriate, a criminal case also involves a civil law aspect. Maud finds it important to connect these components and - if the case requires it - will look at and handle these cases through civil-law eyes. With empathy, time for the client and straightforward communication, she fights for the best result for her clients.
---