Joren Veldheer
| Lawyer (partner)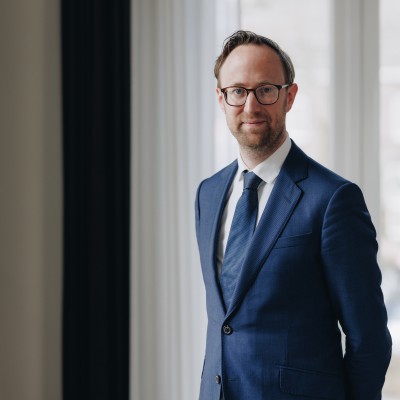 Neem contact op met mij
T: +31 6 25 25 60 58
Educational and training background
Joren Veldheer graduated in criminal law from the University of Amsterdam and the University of Bologna (Italy). In addition, he has successfully completed the criminal law specialization course of the Willem Pompe Institute for Criminal Law and Utrecht University, making him a specialist in criminal cases. He communicates with you in Dutch, English and Italian.
Experience
After completing his studies, he worked for almost two years at the Amsterdam Court of Appeal in the criminal law department. He then started working as a lawyer in 2014 and formed an office together with Prof. Stijn Franken and Prof. Petra van Kampen, among others. As of July 2023, he has joined Kuyp Baar Advocaten as a partner.
Vision
Joren communicates honestly and directly. His assistance is further characterized by thorough, good knowledge of the file and sharpness during the hearing. As a criminal lawyer, Joren has been dealing with various (complex) criminal cases for years. These range from violence and drug cases to sex offenses and extensive mega criminal cases. Since becoming a lawyer, Joren has built up a national practice, which means that he acts as a lawyer in all courts and tribunals in the Netherlands. In addition to adults, he also assists underage clients who are being prosecuted. Assistance to underage suspects requires a different specialist approach than to adults. Joren knows better than anyone how to shape this different approach in order to get the best outcome of a criminal case for a minor client.
In addition to his work as a lawyer, Joren is a deputy judge in (juvenile) criminal law at the District Court of Noord-Holland.
Publications & Articles
The Shawshank Redemption - levenslang in het gevang beschouwd, Strafblad 2019/6, 1 dec. 2019 (link)
Additional Positions & Memberships
Specializations
Joren Veldheer has registered the following legal area in the register of legal areas of the Netherlands Bar Association:
- Criminal law

This registration obliges him to obtain ten training points in each registered legal area in accordance with the standards of the Netherlands Bar every calendar year.
More information can be found via this link: registration mr. J.J. Veldheer
---