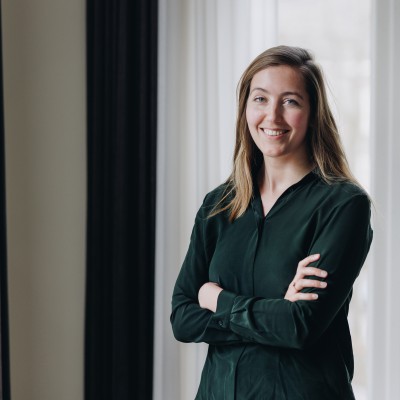 Neem contact op met mij
T: +31 6 21 32 45 96
Educational and training background
Inge de Wit completed her law studies - with a specialization in criminal law - at Radboud University in 2017 cum laude. During her studies, Inge was a student assistant at the Department of Criminal Law and Criminology. She also completed internships at the scientific office of the Supreme Court, the Public Prosecution Service and a law firm in the United States that represents death row inmates.
After being sworn in as a lawyer, she completed the postgraduate courses in Financial and Economic Criminal Law at the Free University of Amsterdam and the Profiling Course in Criminal Law at the University of Utrecht.
Experience
Inge started her career in 2018 at Loyens en Loeff N.V., where she specialized in financial-economic criminal law. In 2021 she made the switch to Franken Van Kampen Groenhuijsen Advocaten in Amsterdam. In the years that followed, she specialized in criminal law and juvenile criminal law.
Vision
Inge communicates openly and directly, so that her clients know what to expect. Her assistance is also characterized by precise case study, up-to-date knowledge of the law and a well-prepared defense at the hearing.
Additional Positions & Memberships
Member of merit of the Dutch Association of Young Criminal Defense Lawyers (link)
Specializations
Inge de Wit has registered the following legal area in the register of legal areas of the Netherlands Bar Association:
- Criminal law

This registration obliges her to obtain ten training points in each registered legal area in accordance with the standards of the Netherlands Bar every calendar year.
More information can be found via this link: registration mr. I.J.M. de Wit
---