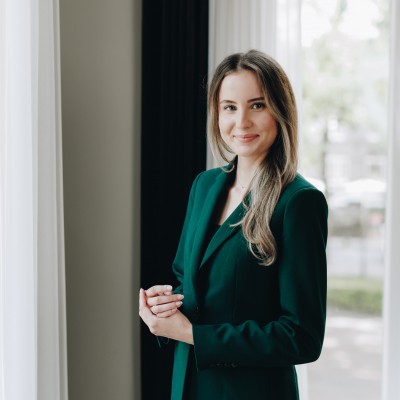 Neem contact op met mij
T: +31 6 26 50 19 32
Education
Chloë Karlas is in the completion phase of both the Master's degree in Criminal Law and the Master's degree in Administrative Law at VU University Amsterdam.
For her administrative law thesis, Chloë is researching specific criminal behaviour that leads to the withdrawal of Dutch citizenship as an administrative order measure, as referred to in Section 14(2) of the Netherlands Nationality Act. This therefore involves research into two separate legal routes, both administrative and criminal.
She is writing her criminal law master's thesis on the consequences of the Law on Criminal Revision. Chloë investigates whether the prejudicial review is compatible with the ne bis in idem principle and the right to a fair trial, viewed from both a national law perspective and a European law perspective.
Within Kuyp Baar Advocaten, Chloë mainly deals with Bibob cases. She also assists in administrative law and also criminal law cases. She speaks Dutch and English.
Experience
Chloë has gained extensive experience in criminal, administrative and immigration law. During her studies, she worked (full-time) as a legal assistant at two medium-sized, reputable law firms, acted as the sparring partner of lawyers and volunteered at the legal consultation hour of Stichting Rechtswinkel Migranten in Amsterdam. Chloë advised companies on bringing in and employing highly skilled knowledge migrants and supported other foreigners in applying for residence permits with the Immigration and Naturalisation Service for the grounds of asylum, study and knowledge migration
---